Azienda Agricola Skerlj
Sales | Carso (Karst)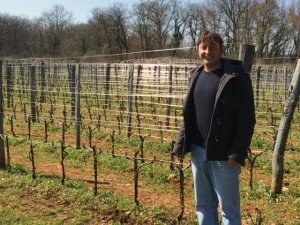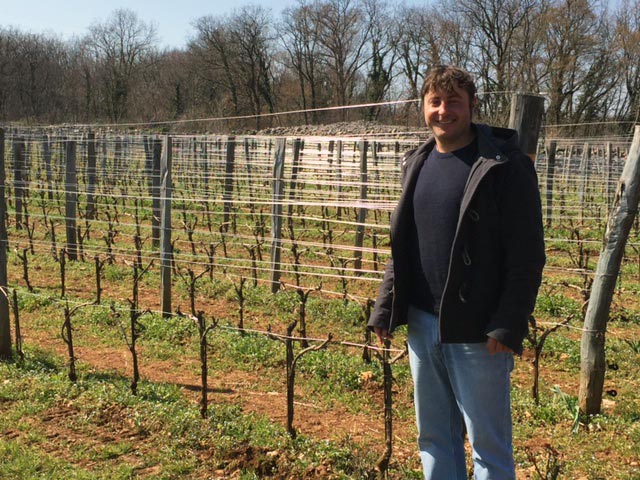 Carso, or the Karst region in English, is a formidable limestone plateau that reaches from northeastern Italy into southwestern Slovenia. In this breathtaking yet rustic corner of Italy, grape vines share space with wild forest and family farms.
The Skerlj (scare-lee) family for generations has worked the land here, raising pigs and grain, and crafting natural wines that capture the region's indomitable spirit.
In the mid-1960s, winemaker Matej Skerlj's grandfather opened an "osmizza" in their home village of Sales. In addition to offering locals homemade wine, he sold eggs laid by the family's hens and salumi cured from their pigs. In the 1990s, the family further developed their property into an agritourismo, offering weary travelers through this rugged region a hot meal and a warm bed, not to mention a few bottles of the family's wine.
Inspired by the potential of their vineyards and eager to farm organically, Matej and his sister Kristina in 2004 started making their own wines from native grape varieties Terrano, Malvasia and Vitoska. These are wines that don't just express terroir but scream it—the combination of pure limestone soils, the influence of both sea and mountains, and intense, profound flavors of native grapes is awe-inspiring.
FARMING & WINEMAKING
The family's small yet densely planted vineyard plots are located in the village of Sales, not far from the Slovenian border. Topsoils are "terra rossa" or red dirt rich in iron; subsoils are "karst" or the pure limestone that shapes the region. Vine roots dig deep into the limestone searching for nutrients; this mineral influence is expressed in both the wines' texture and aromas.
Vines have always been cared for according to organic principles, but the estate is not officially certified. All field work is done by hand.
The family's small, underground cellar was dug by hand into the karst limestone, which keeps temperatures moderate and humidity constant even in the hot summer months. Grapes are fermented spontaneously on indigenous yeasts in older oak barrels, and wine is aged for at least two years in barrel before release. All wines are bottled unfined and unfiltered.
With just six acres of vineyards, the family produces under 9,000 bottles per year.
Malvasia
You haven't truly experienced the wildness of Carso until you've had its version of Malvasia. Grilled herbs, light honey, orange blossoms; the weighty savor on the tongue, the mineral energy channeled directly from the region's limestone heart. Aged for two years in ancient oak barrels, and unfined and unfiltered.
Download fact sheet (PDF) 
Vitovska
Vitovska is a white grape native to Carso, its home the rugged wilderness of this imposing limestone plateau between Italy and Slovenia. It is both light and weighty, bone dry and sensually ripe; there are few whites as alluring, as hard to pin down, as this wily grape. Lemon oil, almonds, wildflowers; white peaches and apricots flood the palate. Fermented on wild yeasts and aged in ancient barrels for two years, then bottled unfined and unfiltered.
Download fact sheet (PDF) 
Terrano
Terrano is the main red grape variety of the Carso in northeastern Italy. (It is also grown in Slovenia and Croatia.) Imagine "…the fruit of Dolcetto, the structure of Pignolo and the wildness of Refosco" (Antonio Galloni) and you have a sense of the deep, almost wild, personality of Terrano from Carso. Black cherries, cloves, licorice, juniper berries, black plums. Organically raised, and bottled unfined and unfiltered.
Download fact sheet (PDF)