Château de Mattes-Sabran
Portel-des-Corbières | Languedoc-Roussillon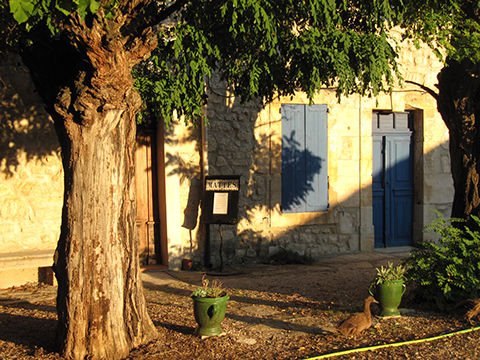 Located in the heart of Corbières, Mattes-Sabran crafts full-flavored, seductive wines from the garrigue-covered hillsides of France's Mediterranean coast.
In addition to a noble history stretching back some 1,000 years, Mattes-Sabran epitomizes all we love about the slow pace of life in the sultry south. The main house, once home to dukes, today welcomes international visitors while geese and lazy cats wander. Cicadas buzz in the afternoon heat; a well-worn table welcomes outdoor meals with shared bottles in the shade.
Yet Mattes-Sabran is also about serious terroir and top-notch wines. Many estate vineyards are located on steep hillsides, terraced into the chalky, poor soils.  This tough terrain is peppered with galets roulés, the large, oval granite stones typical in Châteauneuf-du-Pape. Reds are structured, mineral and richly perfumed; rosés floral and boldly flavored.
FARMING & WINEMAKING
The size of Mattes-Sabran's vineyards is a legacy of the estate's ancient role as the seat of the duke of Narbonne. Yet vine-growing and winemaking here truly stretches back centuries; parts of the ancient Roman "Via Domitia" run through the estate.
Mattes-Sabran's terror can be divided into two parts: the first, smaller portion is located on the plains near the Berre River, on alluvial soils. The larger portion, higher up in the hills, includes both gravel-rich terraces with large quartz stones (seen most often in Châteauneuf-du-Pape) and plots rich in limestone.
Grapes are fermented on indigenous yeasts in temperature-controlled, stainless steel tanks and aged in tank.
Corbières 'Le Viala'
In the langue d'Oc, a viala is a community or group of people living and working together. A red blend chock-full of rich fruit and suave tannins, 'Le Viala' drinks like theoretical blend of Châteauneuf-du-Pape and Cornas.
Download fact sheet (PDF)
Established: 1733
Winemaker: Jean-Luc Brouillat
Region: France • Languedoc-Roussillon • Portel des Corbières
Vineyard size: 222 acres
PRACTICING SUSTAINABLE FARMING (PDF)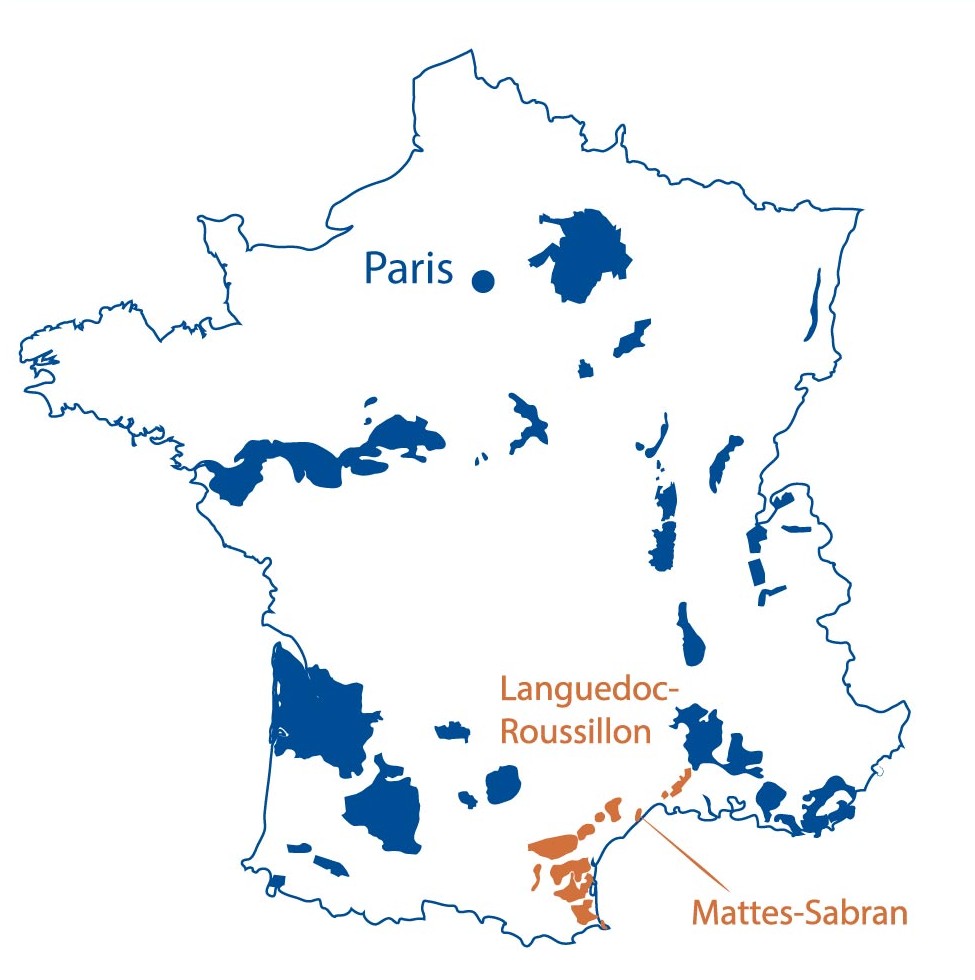 More producers from Languedoc-Roussillon…