Domaine Amelie & Charles Sparr
Wettolsheim | Alsace
Charles Sparr represents the eighth generation of his family of negociants-vignerons to tend vines in Alsace; his wife Amelie hails from the larger Barmès-Buecher winemaking clan, natives of Wettolsheim. Inheriting vineyards from both sides of the family—some 30 acres in seven villages, including four grand crus—the young couple started their own domaine in 2017, the goal to create terroir-true, dry wines according to organic/biodynamic principles.
One of France's most engaging winemaking regions, Alsace today is on the cusp of a vinous reawakening. Young talents like Charles and Amelie are shaking things up for the better, with a more disciplined look at Alsace's rich terroir to match grape varietals with the soils that express them best. Their clean and expressive — yet still utterly natural, biodynamically grown — single-varietal wines are a flavorful revelation, and show the limitless potential of this historic region.
Alsatian Riesling here is an aromatic kaleidoscope, rich in stone fruit and sunny citrus flavors, bone dry and endlessly beautiful. Also, the couple's Pinot Noir wines stand out for their heady aroma and complex, concentrated flavors — a serious departure from Alsatian reds of yesteryear.
FARMING & WINEMAKING
The Sparr family owns about 30 acres in the southern part of Alsace; the winery is based in the village of Wettolsheim, to the south of Colmar.  Many of their vineyards have been tended by family for generations; Charles and Amelie started converting all their holdings to organics/biodynamics as soon as they owned them outright.  All the family's vineyards were certified organic and biodynamic as of the 2019 vintage.
Viticulture is as natural as possible, the ultimate goal to keep the vineyards in balance amid ever-warmer growing seasons.  Treatments are all biodynamic, including herbs and other preparations; copper and sulfur are used sparingly for vine maladies. Harvest is always by hand, with grapes collected in small crates.
Riesling is pressed full cluster slowly and gently, over the course of a half-day.  Juice settles via gravity, and fermentation is natural on indigenous yeasts.  Whites are fermented in temperature-controlled, stainless steel tanks and are aged on fine lees in tank from 12 to 18 months, depending on the wine.  All wines are fermented dry.  Reds are destemmed, fermented naturally in stainless steel and aged in older oak barrels, mostly 225L barrique to 600L Stockinger (Austria) casks.  Only a small amount of sulfites are added at bottling.
Riesling 'Sentiment'
The "sentiment" of this pure Riesling is pure pleasure — all lemony curves and stone fruit energy, this white taps the endless sun of Alsace in a Riesling that demands a spring afternoon picnic with friends. Refreshingly dry and very food-friendly. 
Download fact sheet (PDF)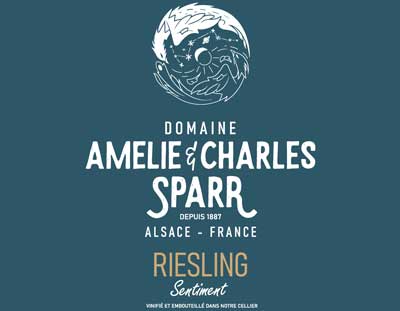 Riesling 'Altenbourg'
With its older vines and perfect placement right next to grand cru 'Furstentum,' 'Altenbourg' is a jewel of the southern Alsace, a grand cru in its own right. Endless stone fruits and citrus freshness flow from this perfect Riesling, bone dry yet chock-full of sunny energy. 
Download fact sheet (PDF)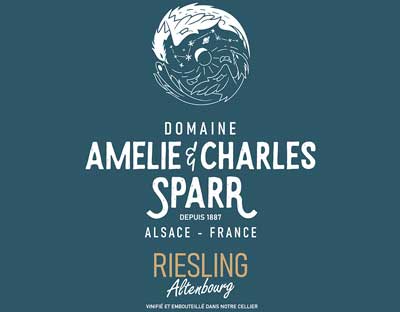 Riesling Grand Cru Brand 'Legende'
The Sparr family purchased their six acres in grand cru 'Brand' in the 1960s; their parcel sits directly next to Zind-Humbrecht's vines. 'Brand' is the boldest of Riesling wines, with vines that face full south at altitude. (Indeed, Brand means "burned" and thus is the region's "Côte Rôtie," delivering a complex and expressive Riesling with a pronounced core of stone fruits.) Dry, energetic and bold in its concentration and depth. A Riesling for white Burgundy lovers!
Download fact sheet (PDF)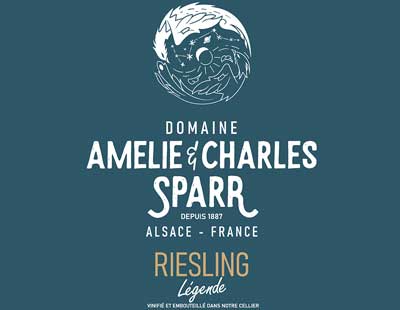 Riesling Grand Cru Schoenenbourg 'Revelation'
There are some vineyards in Alsace that simply make you catch your breath; grand cru 'Schoenenbourg' is one of them. Perched on a very steep slope over the picturesque village of Riquewihr, 'Schoenenbourg' (or pretty mountain) is all floral energy and stone fruited depth. Tons of juicy citrus and sea-salty freshness, plus a finish that goes on for miles. Another Riesling for the cellar, if you can keep your hands off it today. 
Download fact sheet (PDF)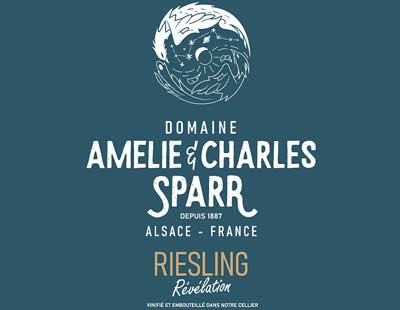 Pinot Noir 'Jardin d'Eden'
The 'garden of Eden' was of course paradise; one sip of this pure Pinot Noir and you'll understand why Adam and Eve couldn't resist temptation. A single-vineyard selection from 'Vogelgarten,' in the village of Sigolsheim. The plot sits between two grand cru vineyards: 'Furstentum' and 'Mambourg.' The vineyard's rootstock was sourced from vineyard 'Clos des Epenots' in Pommard in 2006 — Burgundian spirit, Alsatian soul. 
Download fact sheet (PDF)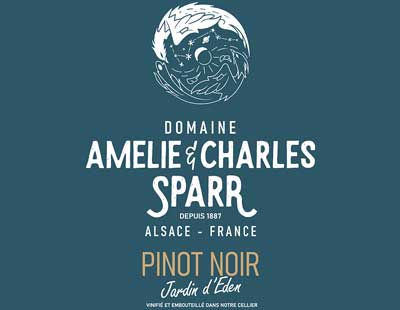 Pinot Noir 'Montagne des Roses'
A "mountain of roses" can only be beautiful, and this lovely Pinot Noir certainly is. A single-vineyard selection from the 'Rosenberg' vineyard, in the village of Wettolsheim, where Charles and Amelie have their domaine. Older vines here offer lovely concentration and depth; tons of spicy energy throughout. 
Download fact sheet (PDF)