Domaine Bourgogne-Devaux
Meloisey | Côte de Beaune | Burgundy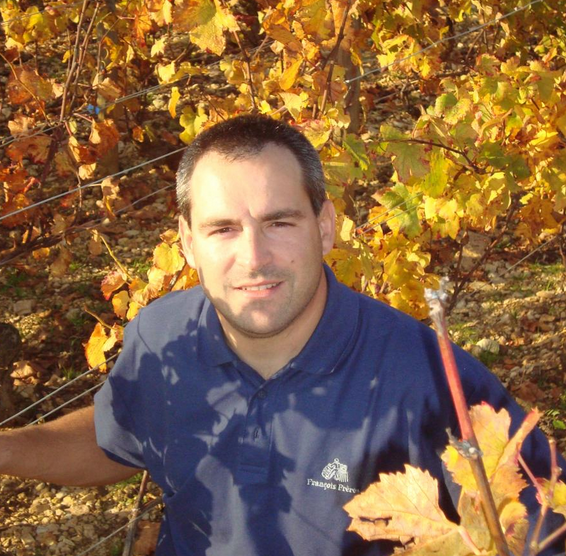 Some of the more captivating bottles of value Burgundy today hail from the high-altitude, older-vine vineyards of the Hautes-Côtes. These wind-swept vineyards for years were often too cool to produce truly ripe, complex wines; yet now better vineyard care (and warmer temperatures overall) have made the Hautes-Côtes an attractive source of fine wines that are moderately priced.
The Bourgogne-Devaux family has made its home in these vine-covered hills since the late 1800s. Winemaker Luc Bourgogne (a name more than suitable for a local winemaker) represents the fourth generation in Meloisey to care for vines and craft wines from the family's many older-vine plots.
With just a few acres of vines in the Hautes-Côtes and a well-selected handful in neighboring Pommard, the family is able to do everything by hand; such attention translates to delicately perfumed, full-flavored wines that are a joy to taste and savor.
FARMING & WINEMAKING
For decades the Bourgogne-Devaux family sold most of its grapes to other winemakers. In 2012, Luc Bourgogne decided the family should return to bottling its own wines, following in the footsteps of his grandparents who did the same.
Vines are cared for sustainably, following organic practices as much as possible. The age of vines on average is high, around 50 years, and thus vines are naturally low yielding.
Grapes are harvested by hand, fermented in temperature-controlled, stainless steel tanks and aged in French oak barrels for 12 to 18 months, depending on the vintage; wines see from 10 to 20 percent new wood.
Bourgogne Rouge Hautes-Côtes de Beaune 'La Perrière'
From a single parcel called 'La Perrière,' facing south at 1,050 feet above sea level. Soils are poor, ruddy (iron-rich) and stony. Structured, with fine-grained tannins and a solid core of red and black fruit, this wine is a pitch-perfect Hautes Côtes: refined, vibrant, concentrated.
Download fact sheet (PDF)

Bourgogne Rouge Hautes-Côtes de Beaune 'La Dalignère'
Another supple, single-vineyard Pinot Noir from the high-altitude, gentle slopes of the Hautes-Côtes. Here fruit is plush and savory, with lots of spice and suave tannins.
Download fact sheet (PDF)
Bourgogne Rouge Hautes-Côtes de Beaune 'En Pussey'
Another suave terroir selection from the higher-altitude plots in the Hautes Côtes! 'En Pussey' is a small plot that's rich in clay and marl, believed to give this pure Pinot Noir its smooth texture and profound, red-fruited energy. Lovely both young and with cellar age.
Download fact sheet (PDF)
Pommard
A soulful selection of older-vine fruit from three separate plots in Pommard. Energy and silk, persistence and length. A lovely example of the natural elegance of classic Pinot Noir from this historic Cote de Beaune village.
Download fact sheet (PDF)
Pommard 'Les Vignots'
A special high-altitude plot and one of Pommard's most treasured, located next to premier cru 'Les Arvelets.' The family's vines sit at the top of the slope, where the soil is thinnest; underneath is pure limestone. Deeply colored, with matching intense aromas and flavor; baking spices, red plums, light pepper.
Download fact sheet (PDF)