Domaine Egly-Ouriet
Ambonnay | Champagne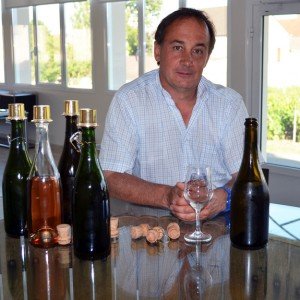 Domaine Egly-Ouriet
Champagne is sensual, unforgettable and highly sought after, a "cult" wine for Champagne lovers who crave the power and finesse of Pinot Noir-based wines. What you'll find at this small family "grower" house is truly vinous Champagne, wines striking in their concentration and complexity.
There are winemakers who craft fine wine, and then there are artists who redefine the craft. When we witnessed the transition in the 1980s from Michael Egly to his son, Francis, it was clear that Francis wasn't going to be satisfied with the Champagne status quo. He doesn't consider his competition among the great Champagne houses, but instead among the legendary producers of Burgundy.
Egly's practice of harvesting very ripe grapes and aging his wines in barrel for years longer than almost any other Champagne house are some of the practices that set his art apart from the rest; yet it is the results that captivate. Egly-Ouriet Champagne is age-worthy, sumptuous and at times surreal; these bottles are unquestionably the pinnacle of Pinot Noir-based Champagne.
Proudly, North Berkeley Imports was one of the first importers to bring Egly-Ouriet wines to the United States.
FARMING & WINEMAKING
Francis Egly's grand cru vineyards are located in the villages of Ambonnay, Verzenay and Bouzy; premier cru Pinot Meunier vineyards are located in the village of Vrigny (on the Petite Montagne). Grand cru vineyards are planted to 70 percent Pinot Noir and 30 percent Chardonnay; vine are on average 40 years old. Above all, diligent work in the vineyards to control yields with the goal of obtaining truly ripe grapes (unusual for Champagne) is Egly's primary philosophy.
Grapes are harvested by hand when perfectly ripe, and pressed full cluster in a refrigerated, gentle press that is designed to avoid any chance of oxydation. Juice is fermented on indigenous yeasts, partially in French oak barrels (purchased from Burgundian winemaker Dominique Laurent) and partially in tank. Malolactic fermentation is allowed or blocked depending on the needs of the vintage.
Wines spend an especially prolonged time on fine lees in bottle, with three to four years the minimum, a choice that differentiates Egly's textured, supple wines from thinner commercial Champagnes. Dosage before bottling is very low, seldom more than 2-5 grams/L. All wines are bottled unfined and unfiltered.
Brut 'Les Prémices'
A vibrant wine blending Pinot Noir, Chardonnay and Pinot Meunier in equal parts and sourced from vineyards on the Massif de Saint-Thierry, near the village of Trigny, northwest of Reims. Bright and precise, with peppery notes and citrus zest. Translated from the French, 'prémices' signifies "a beginning." Derived from the Latin primitiae, which means the first fruits of a harvest, set aside as an offering to the gods in antiquity.
Download fact sheet  (PDF)
Premier Cru Brut 'Les Vignes de Vrigny'
Few vine growers cultivate Pinot Meunier on premier cru land; fewer still on terroir that is essentially an extension of the noble Montaigne de Reims. A spicy, subtle yet enchanting wine.
Download fact sheet (PDF)
Premier Cru Brut 'Les Vignes de Bisseuil'
A new wine from this legendary family estate! The "vines of Bisseuil" are mostly Chardonnay, grow on south-facing slopes to the east of the village of Aÿ. An exciting departure from Pinot Noir-based blends, 'Les Vignes de Bisseul' is both racy and refined, a thrilling Chardonnay wine (with 10% Pinot Noir and 10% Meunier) that showcases all the tension and texture of the best of Egly Champagne. 
Download fact sheet (PDF)
Grand Cru Brut
A selection of older-vine fruit, 70% Pinot Noir and 30% Chardonnay, from the villages of Ambonnay, Verzenay and Bouzy, aged for at least three years in bottle. Red berries, blood orange, incense, blond toast. (This wine was previously called 'Tradition,' however, the wine's blend or method of aging has not changed.)
Download fact sheet  (PDF)
Grand Cru Extra Brut V.P. (Vieillissement Prolongé)
70% Pinot Noir and 30% Chardonnay. 'V.P.' spends more than seven years on fine lees, giving the wine its layered complexity and profound depth. (Vieillissement prolongé means "extended aging"). This wine outperforms many vintage wines on the market — and even many vintage wines don't spend this much time in the cellar. An unforgettable Champagne, and benchmark of the estate.
Download fact sheet (PDF)
Blanc de Noirs Grand Cru Brut 'Les Crayères' Vieilles Vignes
Older-vine Pinot Noir (planted in 1946) from the pure-chalk vineyard of 'Crayères.' Unquestionably one of the finest, south-facing terroirs in Ambonnay, 'Crayères' outshines many a vintage wine for its depth and age-ability. 
Download fact sheet (PDF)
Grand Cru Brut Millèsime
70% Pinot Noir and 30% Chardonnay, sourced exclusively from grand cru vineyards in Ambonnay. Winemaker Francis Egly ages his vintage wines from six to eight years in bottle, depending on the vintage, for the ultimate in texture and concentration.
Grand Cru Brut Rosé
70% Pinot Noir and 30% Chardonnay, with the addition of Ambonnay Rouge for color. Suave, silky and profound; a very serious rosé Champagne, aged for more than three years in bottle.
Download fact sheet (PDF)
Ambonnay Rouge Coteaux Champenois 'Cuvée des Grands Côtes' Vieilles Vignes
Low-yielding estate vines, rated grand cru, are located in Ambonnay. Winemaker Francis Egly selects fruit from older vines mid-slope from a series of parcels that are in the form of a natural amphitheater, all essentially facing south. Silky yet weighty; the wine's texture reminds of Chambolle-Musigny. Flavors suggest red berries, light vanilla, crushed stones; a symphony of precise aroma and flavor. Very rare!
Download fact sheet (PDF)
Established:
1930
Winemaker:
  Francis Egly
Region:
France • Champagne • Ambonnay
Vineyard size:
29 acres
PRACTICING ORGANIC
Francis Egly crafts uncompromisingly high-quality wines from vineyards in and around his home base of Ambonnay. The wines reflect a unmistakable sense of richness from the high percentage of red grapes, Burgundian-inspired vinification and long aging on the lees. As a consumer, I gravitate towards the V.P. (Vieillissement Prolongé) and Les Crayères Vieilles Vignes, which I consider the estate's true flagships…These remain some of the most singular wines being made in Champagne today. For what its worth, we rarely miss an opportunity to drink them.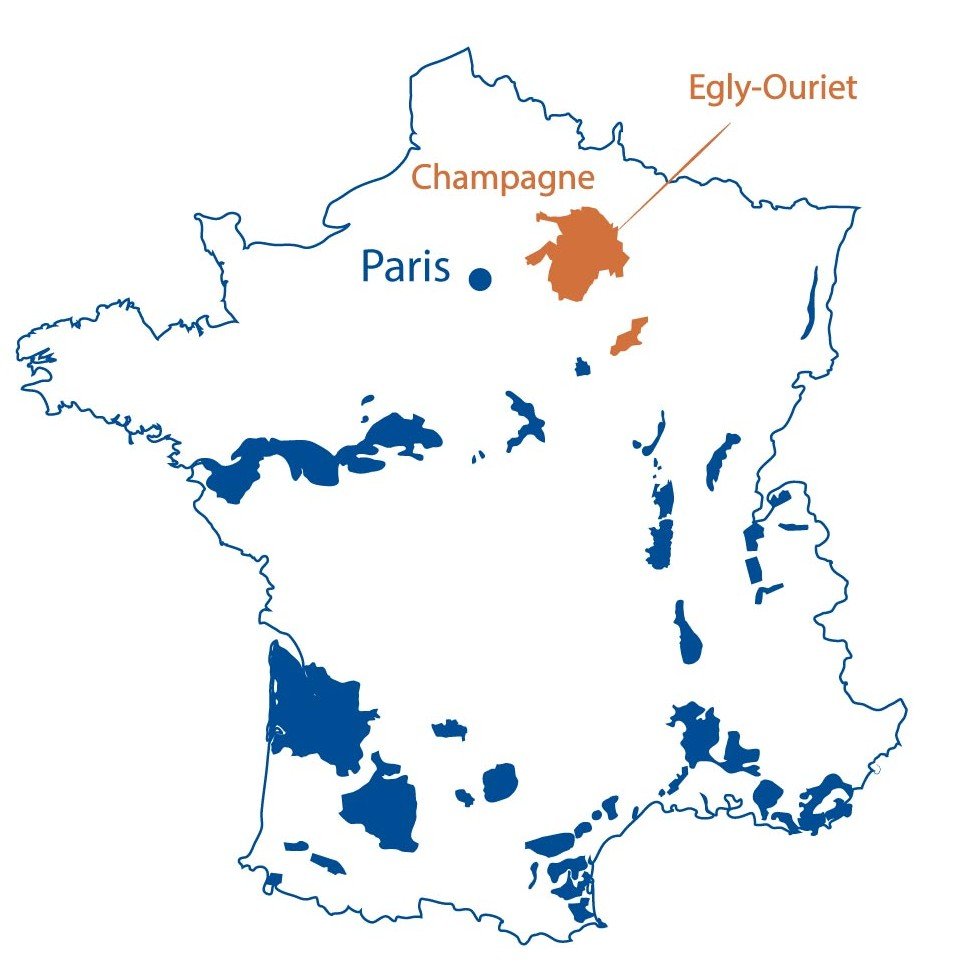 Egly-Ouriet is one of the reference-point growers in Champagne, with a deep selection of wines that offer remarkable transparency to site, vintage and variety…These are among the most pure, un-manipulated Champagnes readers will come across…