Domaine Vacheron
Sancerre | Loire Valley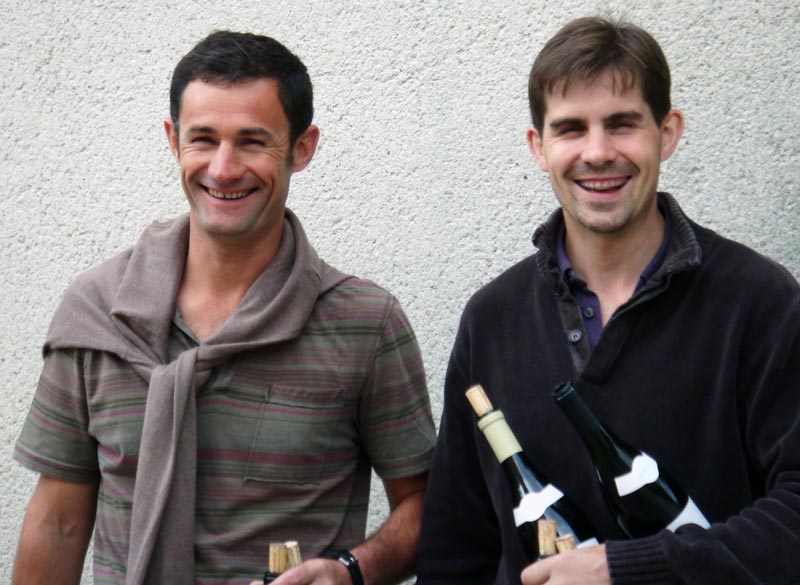 The
Vacherons
are without question Sancerre's leading winemaking clan. From the family's pioneering work in identifying and exploiting the region's top terroirs to their leading position in biodynamic viticulture today, there are few if any artisans in Sancerre as exacting or as respected.
Great-grandfather Maurice Vacheron tended a few vines back when Sancerre was but a stop on a village road. His son, Jean, was the first of the family to specialize in producing wine, paying particular attention to the influence of terroir on Sauvignon Blanc. Jean's sons, Denis and Jean-Louis, solidified the Vacheron name in Sancerre, showcasing the family's talent with not only Sauvignon Blanc but also Pinot Noir.
Today, Denis' son, Jean-Laurent, and Jean-Louis' son, Jean-Dominique, have taken the estate to a whole new level of quality, championing biodynamic viticulture and selecting singular vineyard parcels that the family has observed for generations (and planted with their own hands) to bottle as single-vineyard wines, with the goal of showcasing the heights that Sancerre can reach.
For more than two decades we've brought these world-class wines to the United States, and it has been exhilarating to watch the family's vine-growing and winemaking expertise deepen with each vintage. To wit, the family has always made fine Sancerre; yet the current generation has pushed the estate to a level of quality that transcends appellation.
FARMING & WINEMAKING
Natural winemaking at Domaine Vacheron is second nature. Taking care of the soil, and in turn the vine, is of the utmost importance to the family. Vines have been cared for biodynamically since the early 2000s, and the estate is certified in both organic and biodynamic practices. No synthetic materials whatsoever are used in the vineyards; the family makes its own organic compost. Yields are naturally low.
Harvest is exclusively by hand. Grapes are fermented on indigenous yeasts in a combination of stainless-steel or cement tanks and wooden, open-top fermenters. Wines are aged either in large oak cask or French oak barrels, depending on the cru and the vintage, and are bottled unfiltered, according to the lunar cycle.
Sancerre Blanc
The Vacheron family's vineyards combine equal portions of flint and chalk soils, which give this pure Sauvignon Blanc its nervous edge and juicy core of citrus fruit.
Download fact sheet (PDF)
Sancerre Blanc 'Les Romains'
The decision to select exclusively fruit grown on pure flint (silex) soils, from a peerless vineyard that faces full south, has given birth to one of the more age-worthy, collectible and memorable Sancerre Blanc wines from the appellation.
Download fact sheet (PDF)
Sancerre Blanc 'Chambrates'
This south-facing vineyard, with its unique combination of chalk and clay, delivers a broader, fruitier and more savory Sauvignon Blanc.
Download fact sheet (PDF)
Sancerre Blanc 'Paradis'
A classic Sancerre, with a racy profile and a sea-salty finish. This very steep vineyard has barely any soil, so vines feed directly from the region's solid chalk "mother rock" below.
Download fact sheet (PDF)
Sancerre Blanc 'Guigne-Chèvres'
'Guigne-Chèvres' is located just around the corner from the 'Les Romains' vineyard. Vines "look like bonsai trees," as the wind blows hard here. An aromatically rich, refined and silky Sauvignon Blanc. "Guigne" in French patois means to look; farmers would watch as their goats pastured on this steep slope.
Download fact sheet (PDF)
Sancerre Blanc 'Le Pavé'
A cooler, east-facing site with marl soils (a mix of limestone and clay). Poised and refined, this is Sauvignon Blanc at its most steely and expressive.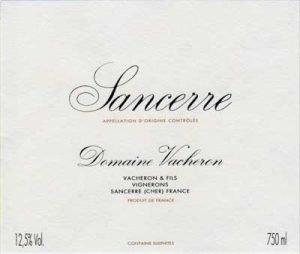 Download fact sheet (PDF)
Sancerre Blanc 'L'Enclos des Remparts'
One of the estate's youngest plots, 'L'Enclos' is special in that it is planted exclusively to ungrafted rootstock (franc de pied) from a massal selection by the winemakers' grandfather. Pure flint (silex) soils give the wine smoky lift and definition.
Download fact sheet (PDF)
Sancerre Rosé (Pinot Noir)
A delicate wine, dry and invigorating, with aromas of orange blossoms and flavors of red raspberries. A selection of Pinot Noir grapes from an estate vineyard that boasts the regional classic mix of flint and limestone soils.
Download fact sheet (PDF)
Sancerre Rouge
A Loire-raised Pinot Noir with a refined Burgundian personality. Grown on a combination of flint and chalk soils, similar to the estate's Sancerre Blanc.
Download fact sheet (PDF)
Sancerre Rouge 'Belle Dame'
The "grand cru" of Sancerre red wines. 'Belle Dame' is cherished for its pure flint soils, which gives Pinot Noir here a refinement and a spice that is captivating.
"The 'Belle Dame' is queen and perhaps the most impressive wine of a remarkable estate."—The Wine Advocate
Download fact sheet (PDF) 
Sancerre Rouge 'Les Marnes'
The latest single-vineyard selection from this biodynamic powerhouse is a unique Pinot Noir from "marne de crétacée," or loamy, clay-rich soils with lots of ancient seashells. Such rare terroir is seen in Sancerre but usually not in such a concentration; the result is a fresh yet full-bodied Sancerre Rouge rich in red berry fruit.
Download fact sheet (PDF)

Jean-Dominique and Jean-Laurent Vacheron have blown, like fresh air, a breath of biodynamics across their 48 hectares of vineyard since they took over the estate from their parents. In almost the same breath, they have turned it into one of the most respected estates in the region. Their cellars at the top of the hill in Sancerre have a romantic charm…Beyond the other lovely Sauvignon Blancs, they also have 11 hectares of Pinot Noir and make some of the most admirable red wines of the central Loire.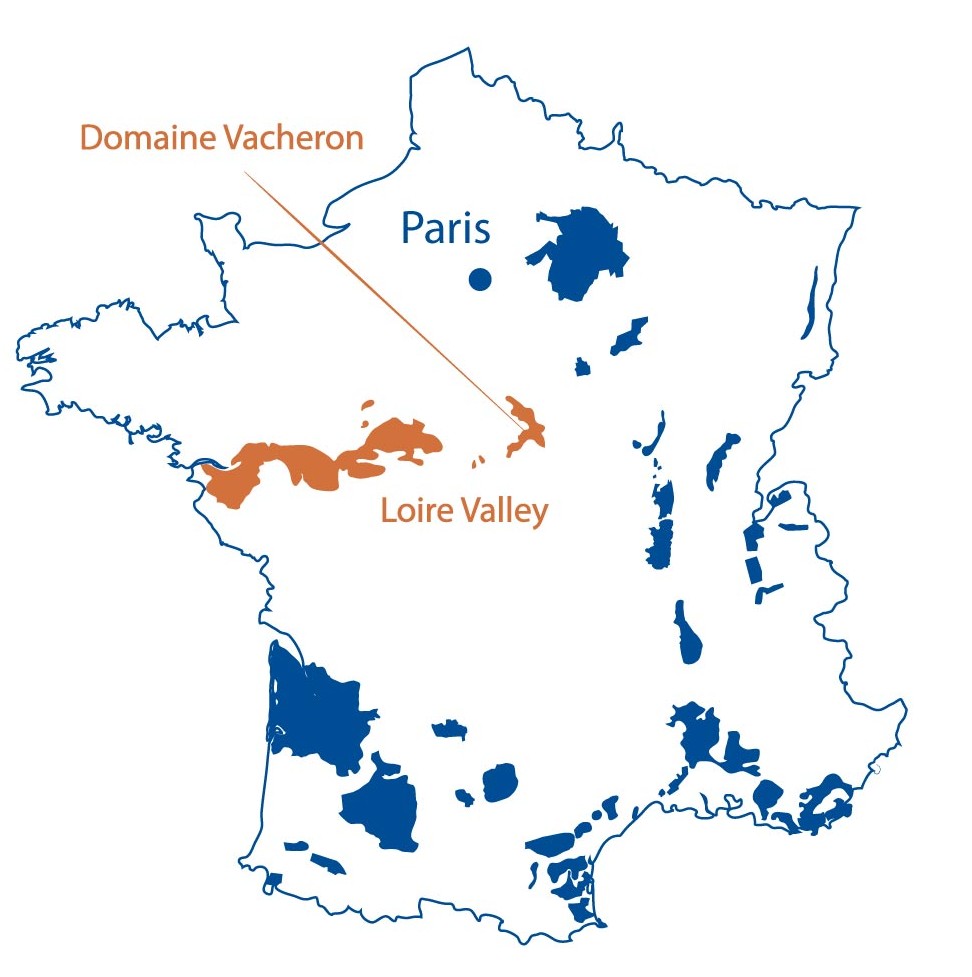 Three generations (with the two young cousins Jean-Laurent and Jean-Dominique Vacheron at the helm) have cultivated their Sauvignon Blanc and Pinot Noir vines in the best limestone and/or silex sites and offer wines which are clear, precise and fresh but also pure, defined and thrillingly mineral and complex…