Remoissenet Père et Fils
Beaune | Côte de Beaune | Burgundy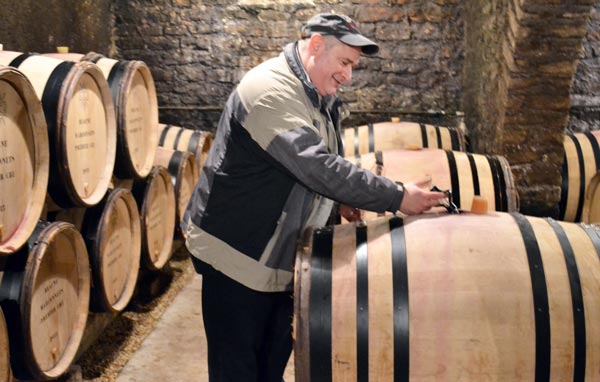 Remoissenet Père et Fils
is a reference point for refined Burgundy wines. This ancient estate, connected by mortar and stone to the medieval walls of Beaune, is for serious collectors linked by vine and bottle to Burgundy's hallowed past and its exciting future.
Wandering through the 150-year-old estate's hand-carved cellars is to travel back in time, each cool bottle telling a story of vintages past, wars won, anniversaries celebrated. Yet among these bottled memories are barrels of stories to come: older vines tended according to biodynamic methods, unique terroirs selected with the utmost care and in micro-quantities.
In 2005, Remoissenet started the next chapter in its generations-long history. With new owners and renewed leadership under Pierre-Antoine Rovani (formerly of the Wine Advocate) and Bernard Repolt (Maison Louis Jadot), the estate is bringing more vineyards under its own roof and importantly, raising the qualitative bar for itself and its vine-growing partners across the board.
The proof, of course, is in each bottle. Whether "basic" Bourgogne to hallowed grand cru, Remoissenet wines show a suave elegance in perfume and texture, with a finish made of silk.